Open Image – Click to copy code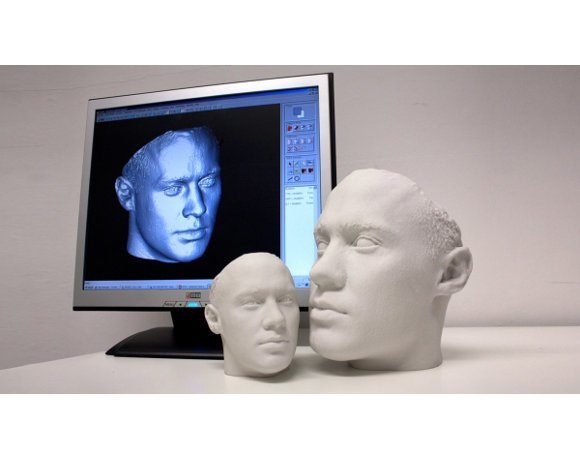 Photo Source: bit.ly/17UOjTp
3D Printing - Definition
3D printing is defined as the process of making three dimensional objects. Additive processes are used to make these 3D objects. Successive layers of materials are laid down to make these objects.
3D Printing Working Principle
At first, the object's virtual design is created. By the use of a 3D modeling program or a 3D scanner, the virtual design is created in a Computer Aided Design (CAD). The object's 3D digital copy is made by the scanner. Then the 3D copy is put into a 3D modeling program.
The final model is sliced into thousands of horizontal layers by the 3D modeling program. The file, uploaded into the 3D printer. Layer by layer, the object is created by the printer.
3D Printing Methods
There are several methods by which the objects are realized. The methods generally differ in the way layers are building to create the object. To create these layers, some methods use melting or softening material. Two of the most common technologies used in printing are Selective Laser Sintering (SLS) and Fused Deposition Modeling (FDM). Another printing method is to laying down liquid materials. Stereolithography (SLA) is the most popular technology used in this method.
Application of 3D Printing
Some of the 3D printing applications include metal casting, education, geospatial and architecture. Other 3D printing applications include reconstructing animal bones, ancient artifacts in archeology replicating and reconstruction of damaged evidence found from crime scenes.
At present, many biotechnology firms use 3D printing technology in the applications of tissue engineering. 3D printers use inkjet techniques to create body parts and organs. Three dimensional structures are formed by the layers of living cells which get deposited on gel medium. This field of research is referred by different terms which are bio-printing and organ printing.
Future of 3D Printing
The manufacturing world will be completely changed by the 3D printing technology. The areas where 3D printing will create impact are medicine, science and construction, customization, waste reduction and use of energy.
Enjoy this video on 3D printing...
Tag(s) :

3D

,

3D printing

,

printing

,

CAD

,